Janet Anderson
Employee Data Coordinator - employee data management, lane change requests, leaves, unemployment, workers compensation
763-753-7058
janet.anderson@isd15.org
Victoria Holman
Benefits Specialist - medical, dental, life, long term disability, flexible spending accounts, VEBA, life assistance program, retirement
763-753-7043
victoria.holman@isd15.org
Jackie Smith
Payroll Supervisor
763-753-7047
jaclyn.smith@isd15.org
Erin Kringler
Employment Specialist - new hire on-boarding, systems help (Frontline, Skyward Employee Access, Vector Solutions, employment verifications
763-753-7016
erin.kringler@isd15.org
Kara Merrifield
MARSS Coordinator - Infinite Campus security set up/help, student census, MARSS state reporting
763-753-7049
kara.merrifield@isd15.org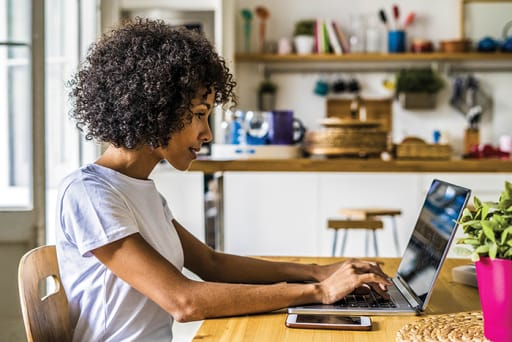 STAFF LOGIN HUB
If you need to login to Skyward (view paychecks, etc.), Frontline Absence Management (to report an absence from work) or district email, click on STAFF in the upper right hand corner of the website homepage and then click LOGIN.
FRONTLINE ABSENCE MANAGEMENT
For St. Francis Area Schools Employees
The purpose of Frontline Absence Management is to enter any absences for yourself, secure substitutes for your absences and to track absences in the Payroll process. Watch your district email to create your initial Frontline ID.
Please view the Employee Quick Start Guide for detailed instructions.
LEAVE OF ABSENCE
There are three (3) types of absences that require special arrangements with your supervisor. These absences still need to be entered into the Frontline system, but you would also need to fill out a Leave of Absence Request Form, found in the Forms & Documents Library under Leave of Absence/FMLA/FFCRA.
Absences for three (3) days or more. Contact Janet Anderson at 763-753-7058 regarding medical leaves.
Non-emergency leaves require a 30-day notice
General unpaid absences

Absences for jury duty
TEACHERS ONLY
Please review your contract language regarding personal leave. Requests of 33-40 consecutive hours must be submitted on or before September 15 by teachers who have been employed with St. Francis Area Schools for over five (5) years.
How will my supervisor know that I am going to be gone?
Office staff will review daily absence logs

Supervisors will receive an email for all absences requiring approval

Please inquire at your school office for any site-specific instructions.
There is a cut off time for same day absences; 6:00 a.m. is recommended. If Frontline does not allow you to enter your absence, you must call your supervisor.
Once an absence has been approved or accepted by a substitute, you can no longer edit the absence. After that time, you will need to have your administrator edit the absence for you.
Select NO SUB NEEDED if that pertains to your absence.
For St. Francis Area Schools Substitutes
Use Frontline Absence Management to view and accept substitute opportunities. You may also accept by phone call (automated or "live"). Watch your email to create your initial Frontline ID.
Please view the Substitute Quick Start Guide for detailed instructions.
SKYWARD EMPLOYEE ACCESS
Skyward is where you will be able to review your paycheck history and track sick time and floating holidays.
Please contact Erin Kringler (x7016) if you need assistance with your username and password. A password must be a minimum of 8 characters long; including a special character (! *#, etc.) and a number.
EMAIL ADDRESS
(Employees only)
Your St. Francis Area Schools email address will be your first.lastname@isd15.org. Check your mailbox at your site's office for set up instructions from the IT Department.
INFINITE CAMPUS LOGIN
Infinite Campus is the student information that St. Francis Area Schools uses. Some employees may not receive an Infinite Campus login depending on their position in the district. To log into Infinite Campus use the Single Sign-On (SSO) button on the top of the screen. If you need assistance, please contact Kara Merrifield (x7049).
VECTOR SOLUTIONS
Vector Solutions is online training encompassing a wide variety of topic, such as Bullying: Recognition & Response, Trip & Fall Hazards, Child Abuse: Mandatory Reporting. There may be modules assigned to employees/substitutes each school year. Username is your 4-digit employee number.
BENEFITS
Employees contracted for at or above 1,020 hours per year are eligible for benefits. Visit Benefits for more information.